<![if !vml]>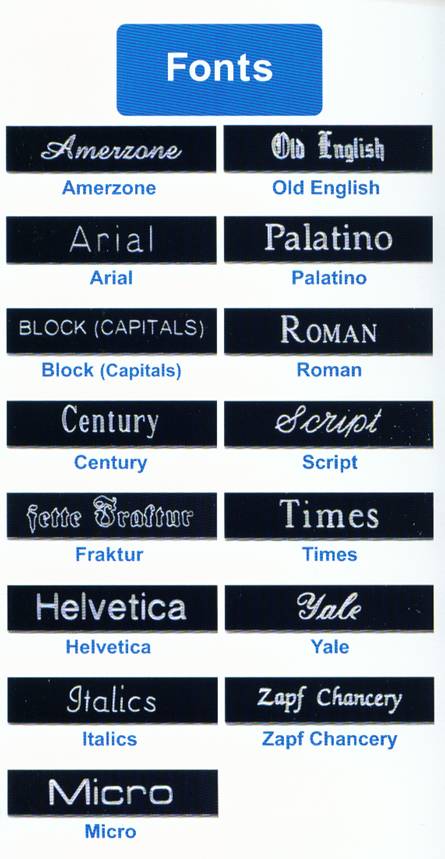 <![endif]>
These are the standard fonts that we do. We can do others if you want!
PLUS! New Fonts from September 2013: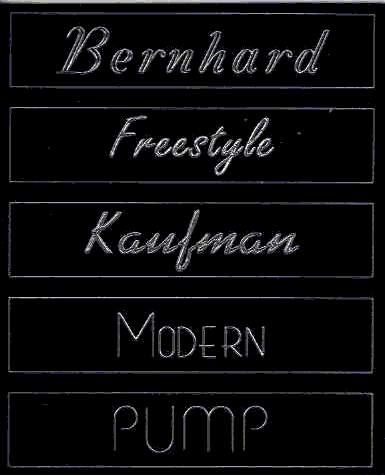 The fonts have been chosen to meet the needs of modellers.
The different styles can suite models by era and type.
For instance:
Old English for medieval figures, Micro for futuristic, Zapf Chancery for fantasy, Block or Arial for AFVs, Amerzone, Script or Yale for personalities.
The choice, as ever, is yours!
When choosing the size of the name plate, remember that the letters will be made to fit the size. The more letters, the smaller they will be.
See the Picture Gallery for some examples of models seen at shows to give you an idea as to what the finished articles look like!
Some of the fonts

Amerzone

Fraktur

Old English

Palatino

Roman

Script

Yale